The Hover and other novel excerpts

The Hover copyright 2014, C. A. Lear. No part of this work may be reproduced or copied in part or in full in any printed or electronic format without author's written permission. This novel is a work of fiction. The characters, dialogue, and events are drawn from the author's imagination or used fictitiously. Any resemblance to actual persons, living or dead, including companies, events, or locales is entirely coincidental.
---
Considerations:

Presented here are samples from The Hover. Constructive feedback is appreciated. Not all chapters will be posted or posted in their entirety.

The Hover should appeal to a substantial market of horror, speculative fantasy, and historical fiction readers. This is a Gothic horror story about a boy's struggle to survive in a world rife with monsters and a young man's struggle from becoming one. Yes, some of the characters are vampires and witches, but it's not as much a story about vampires and witches as it is about humanity's constant struggle against various forms of evil.


---
free sample chapters
THE HOVER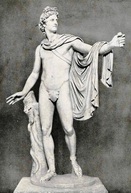 Sample Chapter 1

East Flemish Brabant, July 1798


​
Daniel should have burned the bodies. His task might have been easier if he had, but he never again wanted to bear the sight and smell of charred human flesh.

It was a foul and pitiless morning in the farming village of Linter, for the worst had finally come, razing the boy's life to ruin. Yet the despair which goaded him to end it all gained no favour as he laboured on with obstinate purpose, pausing only briefly to hurl stones at scavenging rats, dispersing them back into the mouldering wreckage of a barn long collapsed. From a heap of sodden and twisted lumber, Daniel resumed salvaging the best planks, stacking them on a flat-board wheelbarrow, collecting rusted nails as he went. By noon, he was finished and pushing for home.

Outside the family's stone cottage, nestled between a small pear orchard and field, Daniel rummaged through the salvaged materials and started building a sizeable box with his father's tools. Each swing of the hammer, stroke of the saw blade, and thrust of the planer expended a measure of verve that in total would have sapped a man's energy by dusk, but not the boy's. Nothing was going to stop him. By midnight, the box was ready.

At first light, Daniel swathed his mother in a patchwork quilt, carried her outside, and gently placed her in the box. Removing a leather cord with a gold cross from round his neck, he clutched the pendant and was about to pray when suddenly a wave of panic coiled up his spine, bending his composure and throttling his nerves. He quickly moved away as bile spewed into his mouth followed by convulsive heaving.

Nothing had prepared him for this. For what he was about to do. He felt irretrievably lost and trapped in a horrible nightmare from which he could not awaken. But he was awake, and so had been his mother until Death ended her misery. The moment his stomach settled, he curled into a ball and wept until his eyes burned.

Nothing had prepared him for this, for what he was about to do. He felt irretrievably lost and trapped in a horrible nightmare from which he could not awaken. But he was awake, and so had been his mother until Death ended her misery. The moment his stomach settled, he curled into a ball and wept until his eyes burned.

End of Chapter excerpt.


__________________________________


Sample Chapter 4

Manchester, England

September 1798

At Hanging Ditch and Toad Lane stood Ravens Gate pub, and at its threshold stood a man who appeared sober until he finally moved. The building caught him as he toddled sideways against its redbrick wall, tilting his tricorne hat, scuffing his woollen coat. He muttered imprecations at nobody and pushed off, pausing and stumbling backwards, coincidentally, into Pierce van Fleming's care.

Pierce helped the inebriated fellow—a well known butcher from the Shambles—to a hackney across the street and paid the coachman to take him home. Surely, thought Pierce, the man would have fallen prey to the dogs of delinquency had he not intervened. A reasonable concern, for all manner of scoundrels had slinked to Manchester after the collieries expanded and the cotton mills put Lancashire on the world's stage. He could almost smell the wicked, skulking and scheming in the shadows as he started back across the grimy street.

Before entering the pub, he turned and saw a young woman, standing where the hackney had been. She was alone, a stranger yet strangely familiar, staring back at him with her iridescent-blue eyes. Her gown was of periwinkle-blue silk brocaded with silver-gilt foliate, adorned with fly-braiding on an exquisite trim of white floss. Her hair was the colour of ale foam, plaited and coiled under a jewelled tiara. Pierce knew of no formal affairs that evening. Was she a noblewoman, a wealthy foreigner, a ghost, or plain mad?

He was about to go to her when a speeding carriage suddenly crossed between them, and then another and another. After the noisy vehicles had passed, the young woman had all but vanished, as if she had been nothing more than an illusion. Pierce looked right and left for her but saw only graceless men, slogging about like ghouls. He heard nothing of her either, just the clattering of horses and carriages in the distance. Perhaps she was an illusion after all.

He shook his head, put whomever or whatever it was out of mind, and turned back to Ravens Gate pub. Minding the arched entrance, he removed his hat and stooped into the din. The front room was muggy with locals, arguing and joking behind plumes of pipe-smoke. They watched van Fleming make way to the counter where the publican stood ready for him.

"Good day, Mister Fleming," said the publican. He scooted a glass of bootlegged Strathspey single malt to Piece.

"Good day, Mister Clark." Pierce lifted his glass in thanks to the publican and scanned the room. The magistrate and chief constable were seated beside the front wall, playing a game of chess. The publican's niece was making the rounds, collecting empty glasses and engaging men in flirtatious gab. She glanced indiscreetly at Pierce.

"Aye, young Mister Fleming!" harked Farmer John O'Brian, drawing Pierce's attention to the backroom. "Come over, lad!"

Farmer John was in his middle years, portly and chinless, with a bulbous nose and a periwig snowing powder onto his shoulders. His moss-green eyes appeared asymmetrical, even more so when he drank, and especially on that evening—head half-cocked, bulging eye jutting forward as he spoke loudly of a boundary dispute for the umpteenth time.

Forcing a smile, Pierce brought his thoughts and whisky to the edge of a hearthrug on which John and his friends gathered in the glow of a coal fire. Pierce could not avoid the dispute as it involved his father, Hans, and now him. Yet, as Farmer John complained, Pierce's attention drifted inward.

Heir to his father's cotton empire, Pierce stood to become the wealthiest commoner in England, affording him exceptional courting opportunities with the aristocracy, according to his mother, who believed peerage followed by landed gentry to be the bedrock of English culture. Pierce held a different opinion. Nobles willing to marry practically anyone with financial means to afford their maintenance were as undignified as the commoner eager to marry them for trophy or title. He had no taste for that, none at all. He wanted instead to marry on terms of the heart, and took seriously his father's belief that earning one's entitlement, respect, and prosperity was superior to inheriting them. Pierce saw the irony in his pending inheritance but resolved to honour his father's work ethic with like effort. Yet, some believed Pierce's New World values and industrial ambition had deceived even him into believing good fortune and freewill would be his.

Farmer John's booming voice buried all others in the room, and Pierce could no longer ignore it. "Mister Hans van Fleming comes along and tells me to stop building me fence! I'm building it on his land, he says! Hold on, I says. Me land map clearly shows the boundary goes from the old Scots pine to the west end of Brooks Bridge, which is exactly where I'm standing me fence!" Farmer John paused to address Pierce. "Young Mister Fleming, I was just explaining how your father swindled me two acres."

"Gentlemen..." Pierce entered the circle of friends and knelt in front of the inglenook. "My father swindled nothing, sir. Your land map is outdated and inaccurate."

"There is nothing wrong with that map! Got it from Lord Derby, I did, when I bought me ten acres from him. He needed money and I needed land. However, I count only eight acres now." No one knew how John came to afford acreage in Lancashire, or why Derby sold him any, but his success as a sheep farmer and producer of fine wool was irrefutable.

Pierce swallowed some scotch and waited for the burn in his craw to cool. "Actually, you still have ten acres, more or less. It is common knowledge the Scots pine on your map is gone. The tree you are landmarking is fifty paces off, and Brooks Bridge was relocated two-hundred paces upstream some fifty years ago. My father had the land properly surveyed, using a Ramsden theodolite which triangulates—"

"Rubbish!" blurted John. "You can't fool me with your ram's head triangular twaddle! My official map is generations old like the landmarks that must have grown legs and conveniently sauntered off two acres in your favour!"
​
It was like John to distort facts, but Pierce was unfazed. He imparted a thoughtful gaze to every man there, and then his face began to shine with a ticklish idea, a look that something remarkable was about to happen. His voice rang clearer as the fire glowed brighter. "I wager two acres, sir, that at thirty paces you cannot put a lead round in my head."

Overhearing the haphazard challenge and noticing John's dumbfounded expression, others outside the circle moved in for a listen as John's company scooted to the edge of their chairs.

John's eye blinked spastically. "Are you challenging me to a duel, Mister Fleming?"

"Not in the traditional sense, sir. Just take steady aim and pull the trigger. If your round finds my head, the boundary will be relocated in your favour."

John rubbed his clammy face and locked eyes on Pierce. "So, I get back me land if I shoot you down at thirty paces?" Farmer John paused to think and then leaned back and laughed. "What folly is this? Hang for murder, I will!"

"For murder, perhaps, but not for self-defence. Your friends can attest to our dispute and agreement to settle by duel. Lend me a pistol and stage it we shall."

"You cannot cheat death forever, Mister Fleming, though some here might disagree." A few nods distracted John's bulging eye. "Suppose you lose. How will I recover me land?"

Expecting the question, Pierce answered in stride. "Magistrate James Smith is here. He prepared my testament last year. I shall have him amend it with instructions to revise the land map and to attach our boundary agreement to title were I to lose.

"What about your father?"

"Our agreement shall be legal and binding if we settle tonight. He shall have no choice but to honour it. What is your wager, sir?"

Farmer John rubbed his stubble where his chin might be and glanced at his friends' keen faces. "Well, since you cotton people have no use for wool," grumbled John, "I offer me finest pig!"

Laughter erupted.

"A right fine pig, it is!" snapped John.

Though no love had been lost between the industries of wool and cotton, Pierce would have happily accepted a sheep to compliment the prize of silence. "I accept your fine pig...and Breanne," teased Pierce.

Farmer John sprung to his feet with agility so remarkable that his periwig—now atilt—nearly fell off. "Like I told you before, Fleming, stay clear of me daughter!"

John's friends jumped to restrain him and straighten his wig. It was no secret that Breanne, or Brea as her father called her, had eyes for Pierce. She was a blossoming woman of twenty, with a petite nose, and chin so well defined, and eyes so symmetrical and brown, that all but John was skeptical of her paternal bloodline.

Pierce stood up and finished his drink. "All I want, sir, is an end to your land dispute. If I win, we shall speak no more of it and you shall deliver your fine pig to my father. Agree now and we settle tonight."

"Aye, if you agree to stay away from me daughter. What say you?"

Pierce nodded.

"We agree, then, to all three considerations," Farmer John said, bowing.

Pierce extended his hand.

John stared at the gesture with a curious face.

"It is a handshake, sir, to confirm our agreement," said Pierce.

"I know what it is!" blasted John. "Is my word not enough?"

"Go on, Mister O'Brian, shake his hand," egged the publican from behind the counter.

Scowling and scoffing, John reluctantly extended his hand. "What is next, kissing?" grumbled John as he took Pierce's hand, yanked it downward once, and turned away. "I will be waiting for you at me farm."​


End of Chapter excerpt.
---

__________________________________Sample Chapter 12
In the catacombs beneath Vos Castle, Countess Marie de Vos had been counting gold coins incessantly for three days. Save for one shiny gold piece wedged between her bosoms, she bagged the rest and flung them onto a pile of assorted bags and lock-boxes stuffed with gold bullion, gemstones, and worldly commodities such as grains, beans, and buttons.

The chamber in which she counted had once contained devices of torture. Twelve sets of iron shackles fastened to the walls were all that remained of its cruel past. For decades, the chamber remained empty and locked, but after the countess wedded Count Marcel Marc de Vos, she started to store miscellaneous treasures there, and remodeled the room by building a storage loft, furnishing it, and raising the ceiling by punching through three floors above.

Searching for something new to tally, she lifted a Hessian sack and shook it curiously. "Lentils," whispered Marie, barely restraining her delight. She opened the bag and deposited the legumes onto a table the count received from Louis XIII. A boy servant arrived moments later. He waited patiently at the entrance, chin down, eyes closed, a sack of candles slung over his shoulder.

"Enter," said Marie, still admiring the heap of dried Masoor lentils. The boy moved quickly, replacing spent candles and leaving those still alit. He scraped drippings from candle holders, picking up scraps of beeswax and tallow. Torn between her desire to count lentils and observe the boy, Marie finally pried her eyes away from the table.

She saw a well proportioned adolescent with cropped brown hair, but not too short as to sever the whimsy from his curls. He had expressive eyes—bright copper—and a pleasantly shaped nose and mouth. Were it not for his rosy complexion and ungainliness, he might have appeared mature from a distance. "Boy, what is thy number and thy name?" asked Marie.

He froze, mouth agape, eyes roaming the floor. "My number and name," whispered the boy dryly, inaudibly. He subtly cleared his throat and tried again. "Thirteen, My Countess. My name is Daniel...Daniel Martens of Linter."

Drawn to his youth, Marie licked her narrow lips and counted his fingers and toes. "Thou art new to the castle."

Daniel stared at a splash of candle wax on the floor and nodded.

"How old are you?"

"Fifteen, My Countess."

"Tell me, Master Daniel, how many candles hast thou?"

"Fresh or spent, My Countess?" said Daniel in a calmer voice.

"Fresh, of course."

"Twenty-seven, My Countess," replied Daniel without hesitation.

"Explain."

"I have used twenty-three of fifty candles, My Countess."

Marie retrieved the gold coin from her cleavage and tossed it. It bounced noisily on the stone floor and landed on the splash of wax to which Daniel's eyes were affixed.

"Pick it up," said Marie. She watched him lift it from the floor and rub the gleaming profile of a man with the likeness of a Roman emperor. "What is it?"

"It appears to be a gold coin."

"It is an English Broad. Inscribed on the reverse is pax qvaeritvr bello. Dost thou know the meaning?"

"I know some English, but those words are unfamiliar, My Countess."

"It is Latin. It means 'peace is sought through war.' Lovely, is it not?"

"It is a heavy coin," said Daniel mildly.

Marie glanced at a pile of bags plump with coins. "I shall pose a riddle. Solve it and receive a worthy prize, including a one-time and confidential reprieve for viewing castle royals without permission." She studied his reaction, expecting nervousness, but the boy appeared impassive. "Countess Gerda informed me of thy offenses—both of them."

Daniel struggled to stay calm. If only he had not looked at the royals in the sun-room. "Please forgive me, My Countess."

"Solve the riddle and all shall be forgiven. Ready?"

"Yes, My Countess."

"Listen closely for I shall not repeat it." Marie gazed at the coin in Daniel's hand and enunciated the riddle with bell-tone clarity. "Were I to possess nine bags containing ninety Broads in each, how many Broads must I have at this moment?"

The math was simple for Daniel. "Eight-hundred and nine if the only one missing," he held the Broad closer to the candlelight, "is this one."

Marie's eyes narrowed. "And now that one, my clever boy, belongs to thee." She noticed Daniel stiffen with uncertainty. "It is thy prize. Keep it and speak to no one of the reprieve."

"Yes, My Countess. Thank you. You are most kind and generous." Daniel placed the coin in his sack and continued to look away.

"Tell me, what became of thy parents?" She noticed his posture sag from the weight of her question.

"The Black Death," said Daniel softly.
End of Chapter excerpt
_________________________________
How did you like them?
-blog-
---
---















(SAMPLE EXCERPT)
893 Crows

Snow fell gently, steadily...

The frigid air smelled of smoky conifer and beech, and the encroaching forest, which likely fueled and obscured the village I expected to find, was mostly of large deciduous trees with smooth gray bark. I waited for several moments in the stillness, watching and listening intently for anyone. But for a red fox that sprang like a cat into the clearing, all was calm.

As I moved toward the fox, it scampered down a fern-lined trail through the woods. I grasped the saya scabbard with my left-hand and followed it. At the third bend I caught a final glimpse of the animal leaping into a thicket. When I arrived at the spot where it had been, ahead through the trees I saw a small wooden building. I placed my right hand on the sword's handle, loosened the blade from the saya, and moved forward.

An A-shaped building with smoke billowing out of a narrow chimney looked to be a traditional tatara hut. Men were probably inside it, operating bellows and shoveling iron-sand and charcoal into a smelting furnace. Normally I would try to observe the steel-making process, photo-document it and take notes, but I pushed forward toward a lone raven's voice echoing near what appeared to be the village center.

Just as I was about to step up onto a wooden walkway, I heard icy footsteps behind me, not many, perhaps three or four carefully placed. I turned and saw a figure of a man, his features obscured by a hovering mist. He pulled his long coat aside and slowly drew his blade. The polished steel resonated like a tuning fork, a sound as sharp as the blade appeared to be.

We faced each other, ashen figures obscured by mist and snow. The raven sounded again and the man smoothly positioned his blade behind his back and started towards me, slowly at first and then faster with each crunching step. I don't remember drawing my weapon or evading his attack, but the distracting noise of clashing steel, echoing loudly, and the jarring sensation of muscle and bone, absorbing and exuding violent blows, roused a discordant impression of how my father had suffered at the hands of this lunatic.